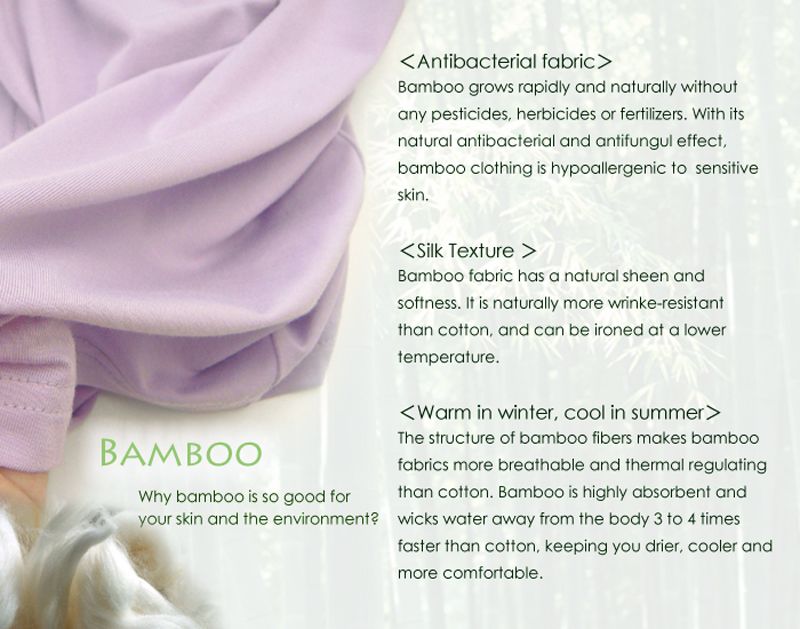 Antibacterial fabric
Bamboo grows rapidly and naturally without any pesticides, herbicides or fertilizers. With its natural antibacterial and antifungal effect, il tessuto di bambù è hypollergenic to sensitive skin.

 
Silk texture
Bamboo fabric has a natural sheen and softness. It is naturally more wrinkle-resistant than cotton, and can be ironed at a lower temperature.

 
Warm in winter, cool in summer
The structure of bamboo fibers makes bamboo fabrics more breathable and thermal regulating than cotton. Bamboo is highly absorbent and wicks water away from the body 3 to 4 times faster than cotton, keeping you drier, cooler and more comfortable.